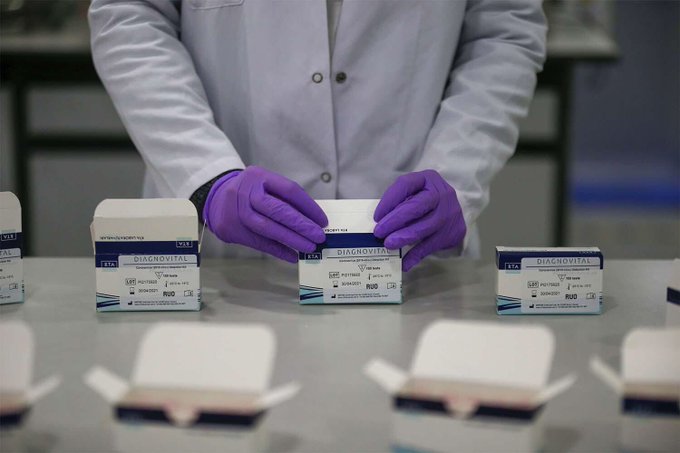 A team of scientists at Department of Pathology of Makerere University, who manufactured Ebola test kits have said they are working to avail rapid testing kits for coronavirus by end of April.
This information was also confirmed by the tweet of Prof Barnabas Nawangwe
Dr Misaki Wayengera, a researcher at the Department of Pathology at Makerere University, who is the lead researcher
as reported by daily monitor
"The test uses agglutination platform -where you get a swab from the nose or mouth, put it in the tube, shake and get results," he said.
The scientist said unlike the current testing that require complex machine, the one being developed uses a small tube and can be used in remote upcountry hospitals.
"We took up the mandate to develop the kit because people were bothering us. We already identified some proteins that will work and we are testing them to see how they work," he said.
Dr Misaki also said, the group was working with a French partner because they have the expertise to do it. He added that a lot of money is being put in vaccine development but they have not put diagnostics as priority.